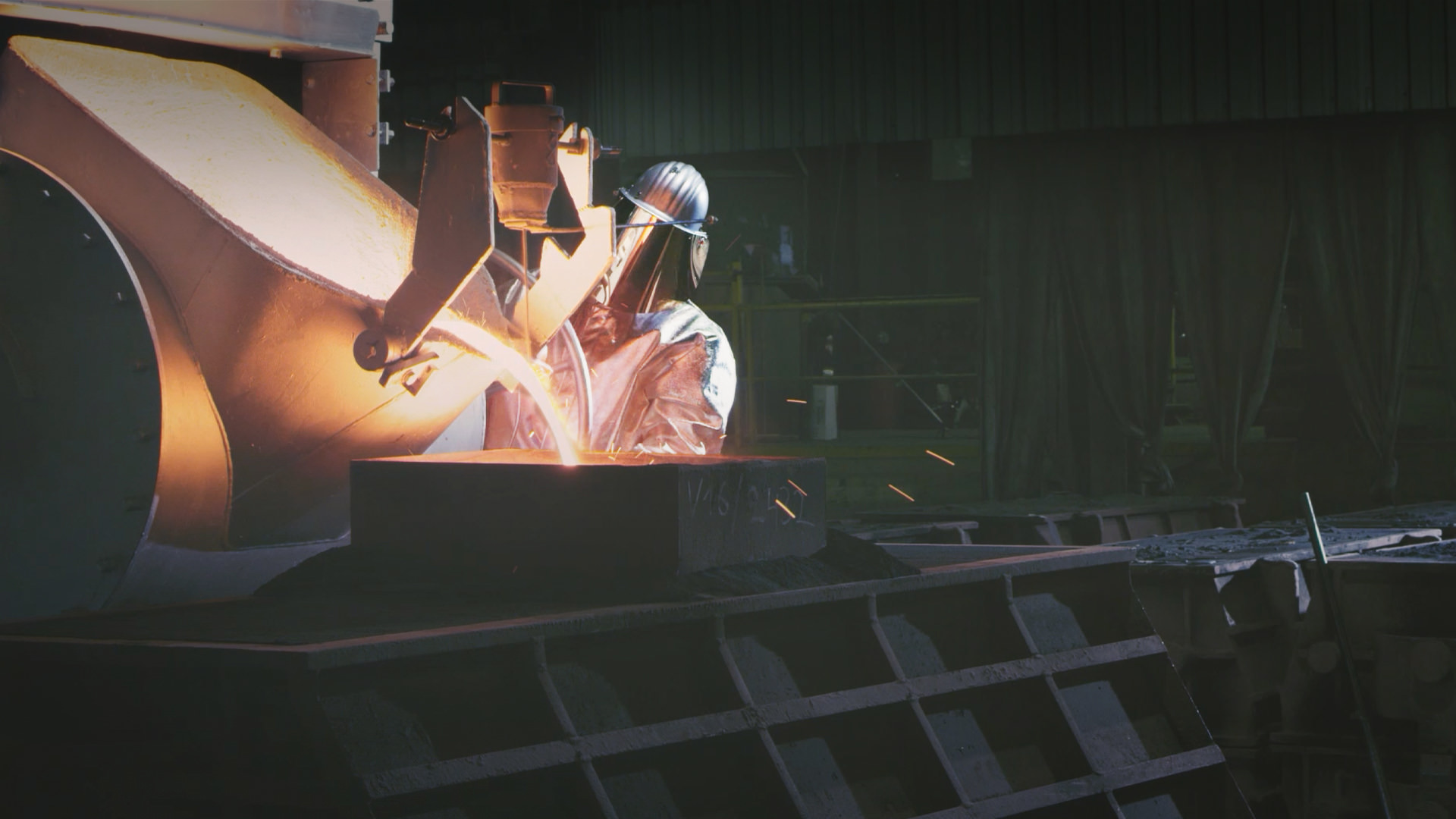 ecoMelting - sustainable casting
By the year 2045, Fritz Winter is implementing a roadmap that will make us a CO2-neutral foundry through numerous sustainable measures.
Decarbonization with ecoMelting
Under ecoMelting, we combine all measures that lead to a CO2-neutral foundry that is independent of fossil fuels. Our declared goal is CO2 neutrality by 2045, and this decarbonization is to be achieved step by step. Step one will be implemented by 2027 and will save approximately 40 percent natural gas, 25 percent waste and around 48 million liters of water. Surplus energy will be used for the company's own heat supply and will also be made available to municipal suppliers. Further steps in the roadmap include investments in hydrogen storage for process heat generation and power-to-X platforms for the climate-neutral generation of chemicals.
CO2 neutrality
By 2045, our foundry sites will have Co2-neutral production.
Green power
We use sustainably generated electricity as a basis and optimize our processes for lower energy consumption.
Utilization of waste heat
We heat our buildings and our process water with the waste heat from our processes.
Use of hydrogen
We replace fossil fuels with sustainably produced hydrogen.
More sustainable processes
The sustainable eco solutions processes are even more efficient thanks to our development.
100 percent recycled material
Our products continue to be made from 100 percent recycled material.
Renewable energy
Recycling loop
District heating loop
Fossil energy
Ihr Kontakt zu Fritz Winter
Sie haben Fragen zu ecoMelting? Gerne stehen wir Ihnen bei Ihrem Anliegen zur Verfügung.